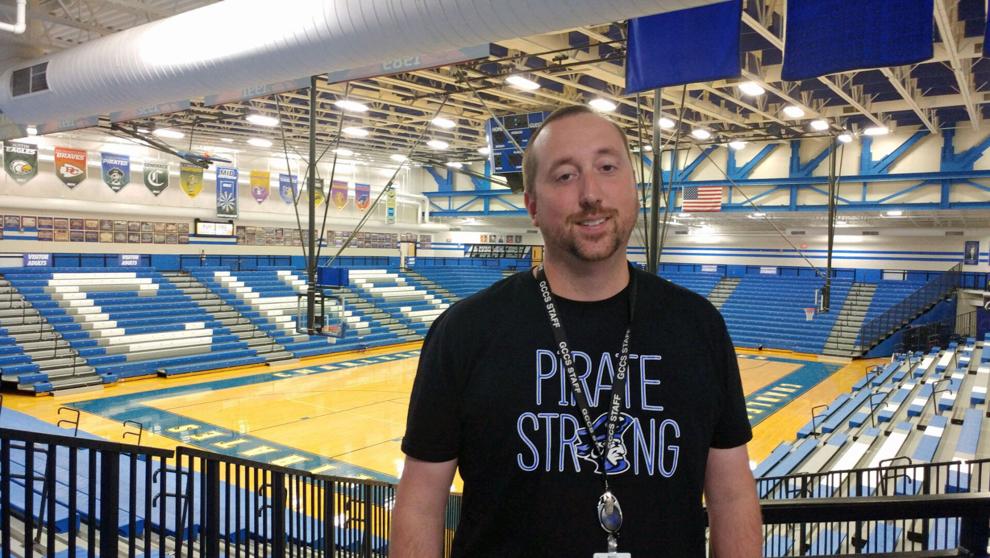 CHARLESTOWN — Matt Lynch is settling back into life in this part of Southern Indiana.
The 2008 New Albany High School graduate was officially hired as the new boys' basketball coach at Charlestown on May 25. The 32-year-old, who played alongside Braydon Hobbs and Donnie Hale on the 2007-08 Bulldogs team that won its first 26 games before losing to Gordon Hayward-led Brownsburg in the semistate, was an assistant coach at his alma mater for six years. He spent three seasons as the freshman coach and three more as the junior varsity coach at New Albany before becoming the bench boss at Tell City in 2016.
During his time down the Ohio River, Lynch led the Marksmen to a 69-50 record. His tenure was highlighted by the 2018-19 campaign, when Tell City went 21-6 and captured its first sectional title in 26 years. The Marksmen then won their regional semifinal before losing to eventual Class 2A state runner-up Linton-Stockton in the regional final.
Lynch takes over a program that has recorded four consecutive losing seasons and hasn't won a sectional title since 2008.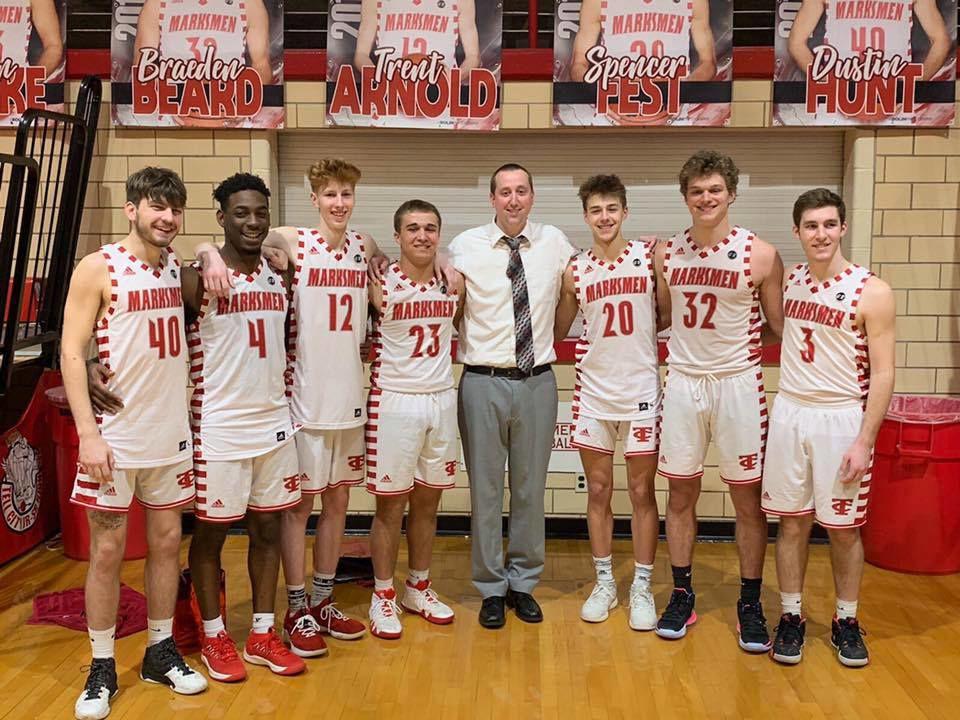 News and Tribune sports editor Josh Cook recently caught up with Lynch. Here are a few of the highlights from that interview.
Q: HOW ARE THINGS GOING SO FAR?
A: It was a good summer, as far as me getting to know the kids and the kids getting to know me and my expectations and my philosophies. I'm pleased with how I felt like we progressed from the beginning of June 'til the end of June, but we still know that we've got a long ways to go to be where we want to be when we start the season.
Q: WHAT CAN WE EXPECT TO SEE OUT OF YOUR TEAMS?
A: I've always been a defensive-minded guy, which is quite opposite if you ever saw me play in high school. I kind of pride my teams on defense. We're predominantly a half-court man-to-man team, but if we have to switch it up every now and then we will. I feel like my philosophy is if we're hard to score on defense travels, so if we have an off-night offensively our defense can still win us that game. We'll take a lot of pride on the defensive end. Offensively, I like my players to have a lot of freedom. I want them to feel like if they're open they have enough confidence in themselves to knock down the shot. I tell them, 'If you're out on the floor I have enough confidence in you.'
Q: HAS IT BEEN A DIFFICULT TRANSITION MOVING BACK?
A: Everything's going pretty smooth. We sold our house in a day. We found our house in a day. My wife transitioned to her job — Ivy Tech in Evansville to Ivy Tech here. … It's been a quick summer, but everything's gone really well and everybody's been really welcoming. I'm waiting for something bad to happen, because everything's been too smooth.
Q: HOW IS IT TO BE BACK IN THIS PART OF SOUTHERN INDIANA?
A: My wife (Carly) and I are happy to be back in the area. Both of us graduated from New Albany, so our families and friends live in this area. It's good to be back. And then, obviously, it's a basketball-rich area. Obviously Silver Creek's been really good, New Albany's had runs, Jeff's had runs and Providence has had good teams. I'm hoping to get Charlestown to those precedents and those levels down the road. I'm extremely happy to be here and excited about the opportunity for sure.
Q: WHAT WAS IT LIKE GROWING UP WITH YOUR OLDER SISTER, STEPHANIE, WHO WAS A STANDOUT VOLLEYBALL PLAYER AT NEW ALBANY?
A: She was the athletic one in the family. She was Miss Volleyball at New Albany her senior year, then went on to have a good volleyball career at Purdue, was first-team All-American her senior year. Now she's in compliance up there and has got two kids. She just had a baby boy, so maybe 14 years from now she'll move him down here and I can coach him, because I'm sure he'll be 6-(foot-)6 or 6-7. They're doing well. … She was three years older, so she was a senior when I was a freshman. She made all the rules, and as tall as she was I wasn't going to disagree with her. We're both about 6-3, depending on what kind of shoes she has on kind of determines that. My dad's the shortest one in the family, he's 6-1. … Mom, she's about 6-2.
Q: WHEN YOU STARTED COLLEGE YOU THOUGHT YOU MIGHT WANT TO BECOME AN ATHLETIC DIRECTOR ONE DAY, WHERE DID THAT COME FROM?
A: That was the initial goal out of high school, because we were good family friends with the Unruh family and Don Unruh was the long-time AD at New Albany and I saw some of the stuff he did. But after going to school for about a semester I realized that the coaching route was the route that I wanted to go. I'm glad I chose this route instead of the AD route. There's so much enjoyment with coaching and getting to see the kids move on after high school and be successful later in life. Even though I've only been a head coach, this will be year six, Seeing the kids that have already graduated that I've coached in the past at Tell City go on, they're almost graduating college now and starting their own lives. It's just a neat experience. I think coaching's the best way to get to do that.
Q: WHEN CAN WE EXPECT TO SEE NEW ALBANY BACK ON THE SCHEDULE?
A: That's a question for Coach (Chad) Gilbert, (the Charlestown AD). At Tell City we were actually supposed to play New Albany next year. I've always been a fan of playing the best competition that we can play. Obviously in this area you play Silver Creek in conference and as a sectional opponent, but I wouldn't mind one day seeing New Albany, Jeff, Floyd Central, teams like that on the schedule. But I know that we've got different contracts and different things, so we'll see how that stuff works out. But I think it would be cool to coach in a game back in the Doghouse after playing there in high school.